MagO News Update May 9th, 2014
Friends of MagO magnesium oxide board we have had a great spring, not only weather wise but also successful installations of MagO on three pilot projects.
The first is t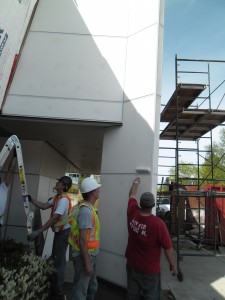 he Pitt Meadows RCMP station / Community Center building on Harris Rd. Ratio Architecture, who used to be known as TRB Architects have been an early adopter of MagO specifying us in at least 2 projects so far – one of the above noted addition to the community center and the other an industrial use for Township of Langley Water Treatment facility to be built this summer.
The Pitt Meadows job uses 8 mm 4×8 MagO panels attached with countersunk screws into wood frame walls and metal framed soffits framed with https://fryreglet.com/fiber-cement-panel-reveals/.
This project was installed by Weatherguard Exteriors working with Afrim Sele of Florin Exteriors.
The 2nd project is an interior wall board application for the City of Richmond at the new Hamilton Child Care at 23591 Westminster Hwy.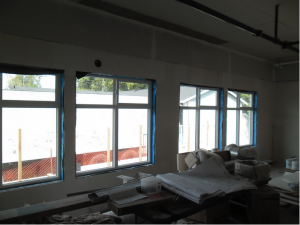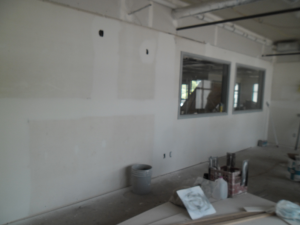 This pilot project was undertaken to show durability over time and ease of installation of MagO as interior wall board. This room, the gross motor nap room, hopefully will experience significant abuse by the 5 to 9 year olds let loose to play in it. We had some challenges getting the drywall contractor to use table saws and routers to precision cut the panels and in the end Pro-Can Construction Group carpenters installed the board following standard drywall details with the joints finished with fiberglass tape and regular drywall mud.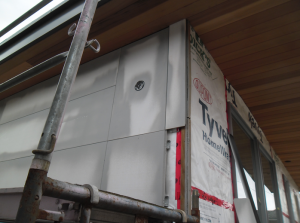 The third pilot project is for the MagO Cladding System on a single family residence being built by Infinity Pacific Custom Homes, www.infinitypacific.ca at 23 Ellesmere Ave in Burnaby.  Infinity designed a mix of vertical and horizontal panels which caused us to modify our design to incorporate 4 sided shiplap joints removing the need for caulking.  This project was the first time our mass-produced clips, base clips, vent strip and panels met each other and happy to say all the parts have gotten along very well.  The ease of field cutting with carbide saws has helped to reduce the learning curve to a day or so resulting in happy customers and installers.  Due to time constraints these panels were supplied unfinished, the edges are primed with Sherwin Williams Loxon primer prior to installation with the field coats to be applied once installed.