The big news this month is our rating for the transmission of sound through wall assemblies or STC ratings based on this standard:
ASTM E90-09 Standard Test Method for Laboratory Measurement of Airborne Sound Transmission Loss of Building Partitions and Elements
Active Standard(Latest Version)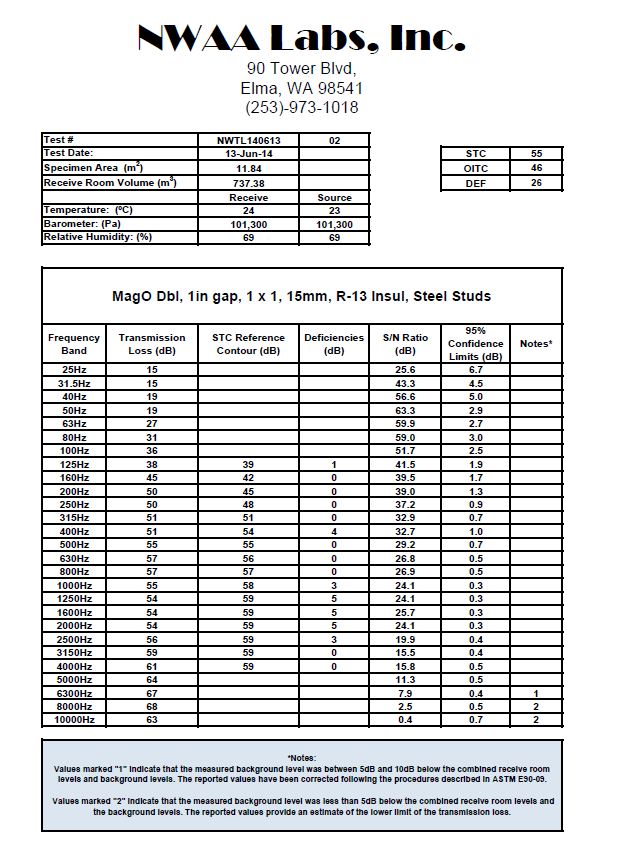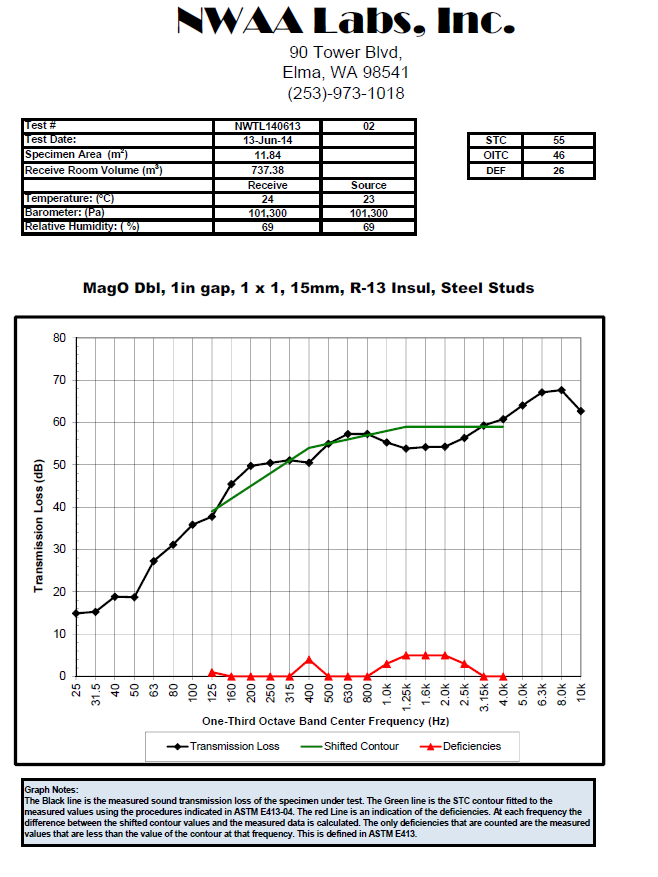 Abstract
Scope
1.1 This test method covers the laboratory measurement of airborne sound transmission loss of building partitions such as walls of all kinds, operable partitions, floor-ceiling assemblies, doors, windows, roofs, panels, and other space-dividing elements.
1.2 Laboratories are designed so the test specimen constitutes the primary sound transmission path between the two test rooms and so approximately diffuse sound fields exist in the rooms.
1.3 Laboratory Accreditation—The requirements for accrediting a laboratory for performing this test method are given in Annex A4.
1.4 This standard does not purport to address all of the safety concerns, if any, associated with its use. It is the responsibility of the user of this standard to establish appropriate safety and health practices and determine the applicability of regulatory limitations prior to use.
Another jam packed month or so since our last newsletter. The big news this issue is our recent STC testing performed at the amazing NWAA labs in Elwa Washington, home of the world's quietest room. I suppose that when someone hands you space in a building built to withstand a direct hit from a 10 megaton nuclear bomb you can expect some rather thick walls and 0 ambient sound. -7db to be exact.
We are pleased to announce that our wall system with 15mm board over 2×4 studs at 16 in o/c, a one inch gap with another 2×4 wall and a 2nd layer of 15mm achieved STC or db reduction averaging 55 as per ASTM E90 standard.
As mentioned these tests were done in the re-purposed Elwa Nuclear reactor building,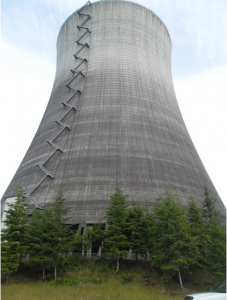 in a room just off the reaction chamber that used to hold the control center. I got to spend a couple of days exploring this amazing structure that extends 600 ft below grade where a water wheel is powered by the Elwha River. A couple hundred feet down is a huge sealed containment lake as a fail safe but seeing as the thing operated by gravity without power, was designed to take a seismic event Richter 10 although I am not sure if it would withstand the bomb during an earthquake. One side of the twin reactors and turbines, the largest ever built in USA was ready to turn on when 3 Mile Island accident put a stick in the spokes and it sat mothballed until 2006 when all the equipment was removed leaving an incredible manufacturing facility or testing facility.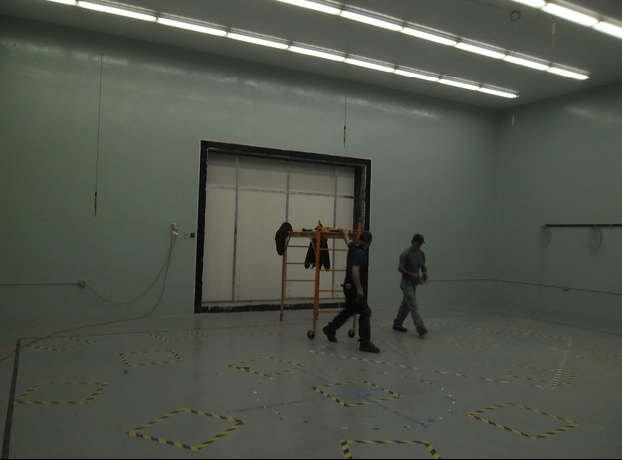 Just before taking boards to Washington for testing I went to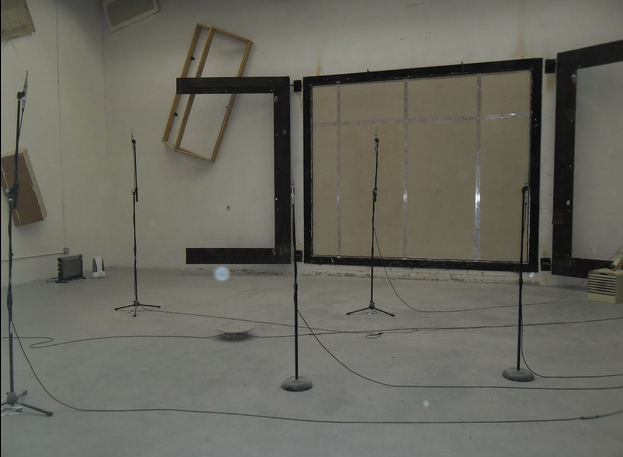 Banff to make a presentation (Confessions of a Factory Builder) to the Safety Services Branch of the Alberta Government. The presentation covered an evolution of factory built construction morphing into MgO based insulated panels (MIPS) and the new energy code wall thermal design program by Canada Wood Council
While in Alberta I had time to hike by the Elbow River in the Kananaskis watershed.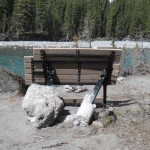 The power of the water to pretzel steel picnic tables and rip 3 ft concrete foundations out of the ground is a clear indication what we can expect to see if the pipelines are ever built across BC, bituminized valleys and streams does not sound like a very good outcome for this shortsighted project.
Also while in Alberta I was able to meet with the earliest pioneers for Magnesium Oxide board in Canada, TitanWall Structural Panels were likely the first people to recognize the benefits of MgO boards and have been using them for years. Grant Sobush is another early adopter and has made great strides also promoting MIP construction as Rethinking Construction. We use one of Grant's videos in our presentations where a MIP shed is combined with a traditionally built shed and the entire structure filled with fuel and set on fire. You can see the results here.
Earlier, back in BC we presented to the Building Officials of BC's annual conference at RiverRock. At the end of the presentation on Magnesium Oxide boards inclusion into our construction industry a representative from CCMC, Bruno DiLenardo identified himself and we were able to have a meaningful conversation on the introduction of MgO cement boards into the building code. This is a 12 year or longer process for sure but it has started and CCMC finds themselves overwhelmed by the number and variety of applicants for review.
A week later we received communication from the Director Dr Brad Gover and now we have a dedicated point person to work directly with us. Our plan to form the MgO Cement Organization has been met with strong interest from Government, suppliers and users of the products. The mission of the MgO Cement Org is to bring the voices of industry together in order to determine the best science and testing protocols to form base line quality standards and to promote the appropriate use of approved boards and to provide best practices and other information useful to designers and contractors.
New Projects starting include an exterior renovation of the Coast Plaza Resort in NE Calgary.  FDNA Architecture specified our 8mm panel which has been routed to provide a silhouette pattern.
The Pitt Meadows RCMP station is almost finished and now boasts a black and tan finish. Infinity Pacific has done a bang-up job applying MagO Cladding to their almost finished custom view home on Capitol Hill in Burnaby at 23 Ellesmere Ave and COR has specified MagO for a Community Center project after the successful application of MagO wall board at the Hamilton Child Care.
There are more photos on our Facebook page
Our call for pilot projects has received several interesting calls and new mock-ups are being created for MagO Cladding and interior wall board projects, stay tuned for updates and don't forget to contact us if you have a project or use you want to consider.
Additionally the MagO lunch and learn continues to roll along. Downtown we offer delicious lunches manufactured by www.havecafe.ca delivered sustainably by www.bitesonbikes.com. Call Af Khan at 778-927-3422, to arrange one at your office, and call Peter Francis at 604-290-1961 if you have any technical or sales related questions.